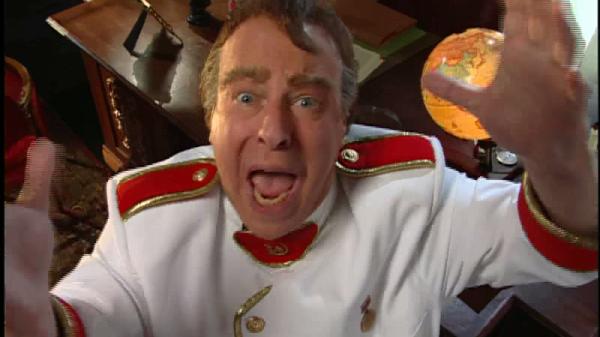 Sunday marks the 20th anniversary of one of the most popular games in the C&C franchise; Command & Conquer Red Alert 2! The game was developed by Westwood Pacific (a studio that EA had opened after their acquisition of Westwood in years prior) and thus was the first standalone C&C title to be mainly developed by a studio outside of the original team at Westwood Las Vegas. The game was built off of a pre-release branch of the Tiberian Sun engine (which is why certain features from TS weren't moddable in the past). It featured a single expansion which came around a year later in the form of the fantastic "Yuri's Revenge".
For many of us here at C&C Community, Red Alert 2 is a special game. For me (OWA) it was the game that inspired me to seek a career in the games industry. I have fond memories of calling my friends on the phone to organise a game over dial-up internet as well as cycling around on my bike with memory sticks and blank CDs to get mods from my friends (who had better internet to download them than I did). It was a different time and one that I'm glad to have lived through.
We have fantastic communities such as CnCNet and Project Perfect Mod (the latter of which is nearly a month OLDER than RA2 itself) who keep working diligently to keep Red Alert 2 alive and stronger than ever along with fantastic mods like Mental Omega and Red Resurrection that extend the game past it's original core rules, units and features.
One of the things that really made Red Alert 2 stand out was it's character as a game. Every unit has a distinct character that is superbly voice acted with really memorable, quotable writing and that's before you even begin to talk about the live-action cut-scenes which the actors ham up to the max. Red Alert 2 brought us a cast of timeless characters such as Yuri, General Carville, Premier Romanov and Kari Wuhrer's fantastic portrayal of special agent Tanya.
So with Red Alert 2 turning 20 years old, all we can say is "here's to another great 20 years comrades!" Be sure to join us on Discord and let us know what your favourite characters, units and moments from Red Alert 2 are. Keep 'em coming on the Discord right here.